Daltonizer is a color blindness simulator application that uses the camera device.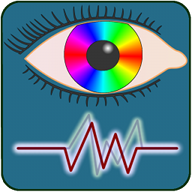 It can be used to illustrate how the color blind see the world or to ensure that the colors you choose for a work can be seen by a color-blind person.
Several color modes are included, including Protanopia, Deuteranopia, and Tritanopia. The app also allows you to compare color blindness with normal vision by using a split-screen view.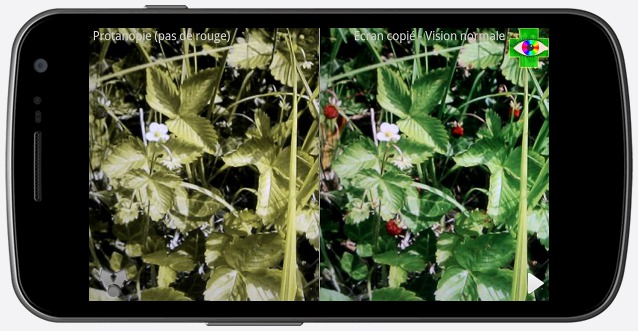 Strawberries example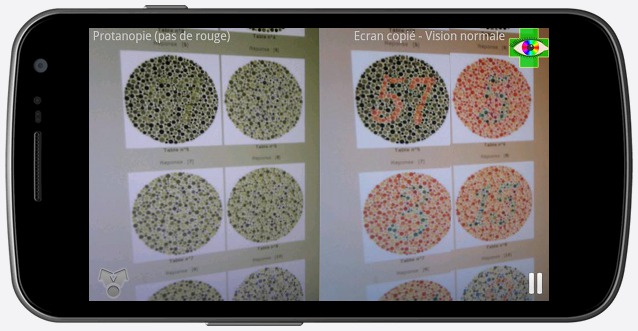 Ishihara plates example
Try now!
Get the application on Google Play Store for free:

Daltonism correcter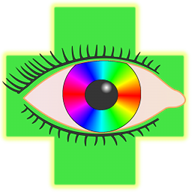 Are you color blind? Try the Color blindness correction app.
Color blindness correction is an augmented reality application that enhances images to make areas confused by color-blind people visible.
It also provides a color-naming feature.
Image processing is done in real-time by using pictures from the device camera. It is possible to process any other still pictures as well!
All the color-blindness types are supported. Several correction modes are proposed like color correction and edges detection.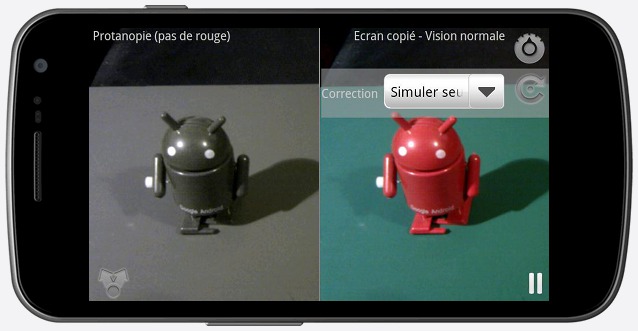 Color blind vision simulation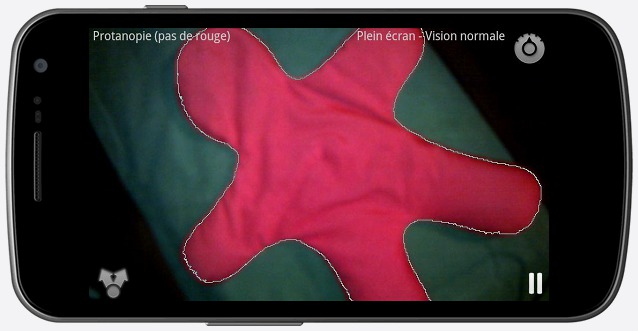 Shape highlighting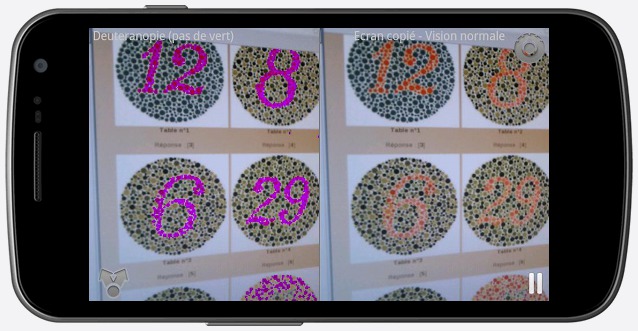 Help on Ishihara plates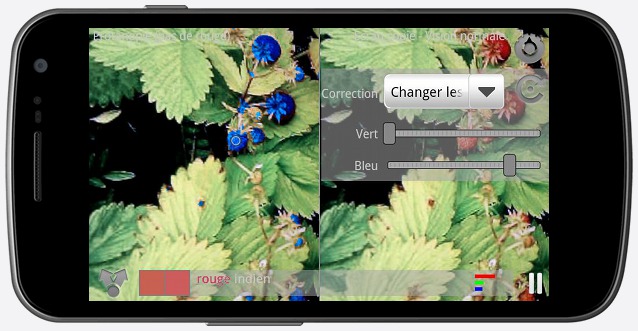 Help to pick strawberries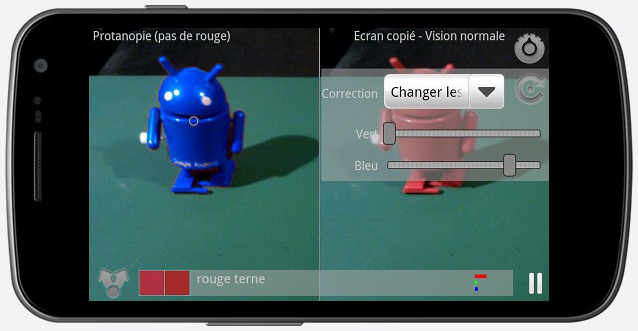 Color changing and naming
Download now!
Get the application on Google Play Store: